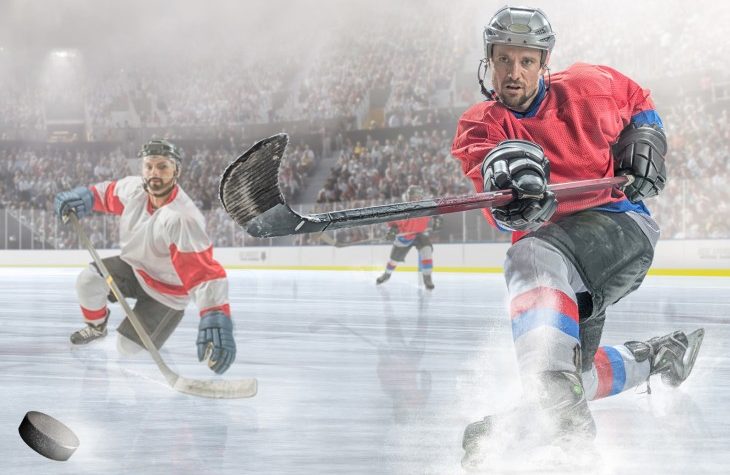 Hockey Jerseys
Please choose a brand
Welcome to Athlima Apparel! We are Canada's trusted customized sports jersey designer and producer, with expertise and experience printing custom sublimation jerseys in Canada, and away. We create unique game and practice jerseys for all sports at every competition level.
Our custom jerseys are manufactured exclusively in Calgary Alberta, Canada. At Athlima Apparel, we are not just a company that serves our clients locally, we serve clients needs across North America! We strive to provide our esteemed customers with the highest quality of service, great prices and quality jerseys. We offer sports jerseys to fit any budget, access provided both online and offline just for you.
Do you want ten jerseys or twelve thousand?
You can order any amount, and we will produce on time, using our efficient and trusted customized jersey production process, we have met every production deadline for every client! Your customized jersey will be delivered on time, where you want it and when you want it.
Do you want a unique design in the production of your custom jerseys?
Let us give you a free guide: Please be mindful that the color saturation and appearance on your monitor/screen are not always true to what the color looks like when printed. The sensitivity of color is reliant on the device settings and thus may look different to the results, possibly, a 5%-10% variance.
Our most popular choice for customized apparel is sublimation. Dye-sublimation printing is a digital printing technology, using full-color artwork that works with polyester and polymer-coated fabrics. This process is ideal for designing your unique jersey, because the dyes are infused into the fabric, the prints will not crack, peel or fade from the substrate under normal conditions giving it the highest quality! Here is why the dye-sublimation is better over other methods of fabric printing, its ability to create a permanent image on every jersey. The colors are extraordinary dazzling due to the bonding of the dye to the fibres of the synthetic fabric. Truly continuous tones can be achieved that is the same to photographs, without the use of special methods such as half-screen printing, and the image can be printed all over the entire jersey, with no struggle in printing all the way to the edges.
This process is ideal for all sports, we move, we run, we jump, we work while playing sports. Let us work with you to provide a high quality product, at a low price, jerseys that always look good! To play a sport is good, to win with a team is better, but to love the game is best of all. Our custom budget friendly jerseys don't just look good - they feel comfortable to play in, resist odor and allow airflow. According to your specifications, we will add your color, team name, player numbers, names, logo etc. to each printed Jersey. Your satisfaction is our highest priority. All you have to do is contact our staff or send us an email to order your custom uniforms! Your design will be where your jerseys are sewn and designed to ensure maximum durability.
Looking for jerseys for the upcoming season?
At Athlima Apparel, we will arrange for you, the best jerseys for any sport! Are you shopping for
Hockey?
Football?
Baseball?
Basketball?
Soccer?
We have you covered! We also cater to ball hockey, ringette, cricket, curling, cycling, motor cross and all other sports. We enjoy printing for all sports teams! We strive not only to meet your expectations on an amazing product, but to exceed them. Whether you are Professional team, Amateur team, School team or a Minor team, we have customized jerseys for you. All you have to do is a shop with us, contact us today!
At Athlima Apparel, we don't measure the success of our custom jerseys by our past accomplishments, but by what we have achieved with our ability to reach your goals in a unique design, quality product, on time and a fair price! Athlima Apparels passion to create custom budget friendly jerseys for Canadians and beyond is brought into the design and printing services.
SHOP with us…
Provide us with team info designs and artwork in vector
Choose custom jersey designed for review and approval
Provide sizes and numbers using Roster Form at the bottom of the main page
Confirm order for production
Order your custom uniforms now, at Athlima Apparel, a Canadian brand! You get your jerseys sewn and designed, in Calgary, Alberta, Canada to ensure maximum quality assurance.
At Athlima Apparel, we value your privacy. We will only use your email address to connect with you from https://athlimaapparel.ca/ or any of our custom email addresses.
We will not sell your email address or purchase information to any third party. Customer satisfaction and service is a priority at Athlima Apparel. Do you have any inquiry? Contact our staff via hello@athlimaapparel.ca
Please choose a brand